Went to a holiday party last night sporting the green Marlies Dekkers bra embellished with gold on the strap.  It was quite the conversation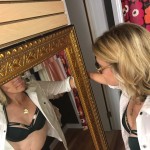 piece. One of the conversations was about how practical a green bra actually is.  What could you wear it to besides a Christmas party?  That got me to thinking and googling this morning.  Here's a short list, not to mention that it's an easy swap for black!
Christmas Eve
Christmas Day
St. Patrick's Day (March 17)
First Day of Spring (March 20)
Earth Day (April 22)
Arbor Day (last Friday in April)
Kermit the Frog's Birthday (May 9)
Green Up Day (first Saturday in May in Vermont)
Any party associated with any of the above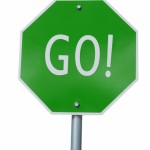 In my googling, I found out that green is the color of life, renewal, nature, and energy.  It is associated with meanings of growth, harmony, freshness, safety, fertility, and environment. Green is lush. Green means GO!  I guess I kind of knew all that, but green has a lot more going for it than I even thought.
The new Marlies Dekkers in GREEN is in the shop now. Perfect for special days and parties, and heck…just about any other day too.
Party on.  Go green.
xo – Joy
Joy Proft is the owner of JOY all things underthings in Manchester Center, Vermont.  She can justify a bra in any color.